Gwalior, The city of heritage
Gwalior Municipal Corporation
Welcome to the Official Website of Gwalior Municipal Corporation. Gwalior Municipal Corporation came into existence in 1887. It was established by the Council of Regency which was responsible for administration of the Gwalior Estate.
NOTE: We are upgrading our website, Some links might not work!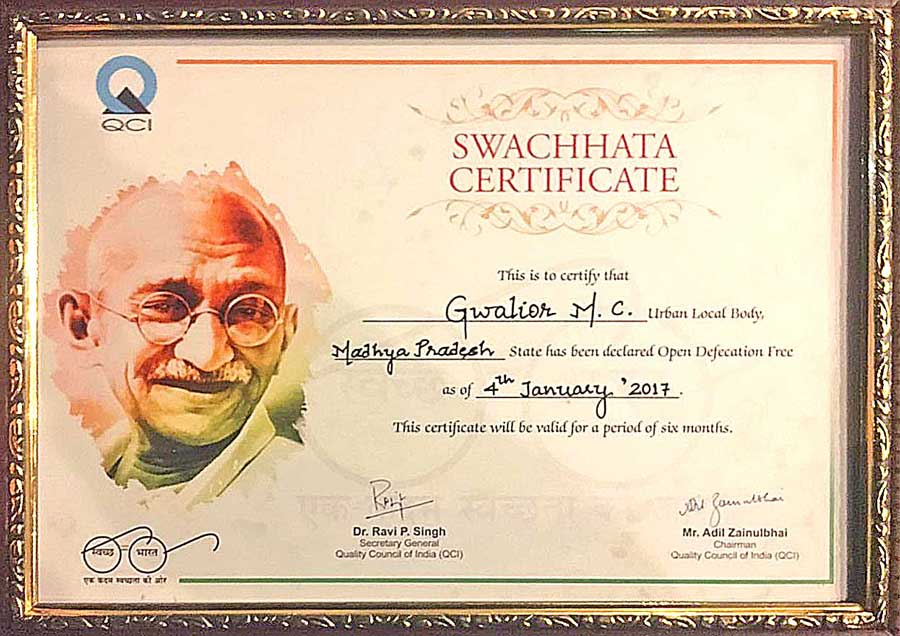 SWACHH BHARAT ABHIYAN
एक कदम स्वच्छ्ता की ओर !
नगर निगम ग्वालियर
Improving tourist-circuit linkages and tourism infrastructure for strengthening Gwalior's identity as the cultural capital of Madhya Pradesh.
Gwalior Smart City Project
The projects have been structured into Area Based Development and Pan City Configuration to address the needs of the entire population in a efficient manner.